▲
About Chili
Who We Are
We are a challenge seeking group of creatives ready to make our Clients' wildest digital ideas come true. We combine technology and creativity to deliver attractive, usable and high-tech solutions anywhere in the world.
Our slogan is "Balance between logic and emotions", which means that a web application or software should always look great and at the same time be usable to the greatest extent. In the end it should be a pleasant experience and fun to search on the website or work with the software we created.
Our aim is to design and build tools that users love to work with.
The Founders
József Dubravszky

–

development
He is our CTO and economist hybrid. At the age of 11 after some years of only playing on his Commodore 16 he wrote his very first program in basic, which was a household budget planning application that he saved on the sacred ABBA cassette of his parents. From this time on his fate was sealed and codes became part of his everyday life. He built and maintained the websites of his primary and high schools, where he got interested in economics and continued his studies in this field at the university parallel to programming. He is extremely patient, which is not bad for a developer. He is obsessed with skiing and we are pretty sure that he knows all the stops of the London Tube System and could easily draw the map too. He is usually not hungry but when the time comes he can easily handle the biggest hamburger on earth.
Adrienn Lorincz

–

design
Drawing and arts & crafts have always been her favorites. With her best friend at primary school she wanted to be a cartoonist but life changed their plans a bit, her friend studied law and she ended up as an arts student at the university. During her studies one of her biggest dreams began to take shape: running a web design studio together with friends. With this target in mind some years after finishing her studies in this field she founded Chili together with two close friends. On an ordinary day it's easy to find her climbed deep into a copy of Computer Arts magazine or killing green pigs on her phone. She finds it exciting to jump on a plane and get off on the other side of the world, Sao Paulo and Sydney are her favorite cities. She can go crazy for a giant sushi plate but also appreciates a good summer evening grill party with a big glass of red wine.
Hajnalka Csáfor PhD

–

communication
She is the endless talking heart of our team. No wonder that she is dealing with communication. Even though she is a very cheerful lady she has a very serious side too, we love this ambiguity in her and we are proud to have her in our team: besides Chili she is the vice dean of the Faculty of Economics and Social Sciences and also the head of the Institute of Economics at the College of Eger and her serious self is teaching statistics, environmental economics and communication there. She completed her PhD studies in 2009. She is a very busy person but she always has time to spend on one of her hobbies, which is cooking. Her cottage cheese dumplings are a must to try! Shoes and bags are dangerously attractive to her; she could easily open a shop for her collection. She is also a big traveler you can often find her on the other side of the Earth giving lectures on professional conferences.
Our Mission
Our mission is to create such software and digital solutions that are uniquely designed and tailor-made to the needs and requirements of our clients by keeping the balance between usable structure and attractive design to help build, strengthen and enhance their brands, or ease their business workflows.
Charity Projects
We are a responsible company, therefore we think giving a helping hand to those who need it is very important. Money often doesn't necessarily mean help, this is why we decided to give something else. Therefore we created our Charity Projects. In these special projects we design our Partners their brand identities, websites, logos, banners or social media pages and online campaigns.
Our very first Charity Project is still running and it is going as far as Uganda in Africa. In the capital city of Lira a team of diverse professionals formed Noah Community Health Center a fully registered community based organization to fight against health related problems in the community with the main focus on primary healthcare and economic empowerment of the people living there. The community cannot afford the high costs of health services provided far away from their homes so through Noah they try to give the people the necessary healthcare and other related services for free. When we met the representative of Noah we immediately offered our help and services. In this program we are working on the corporate identity, the stationery and the website. We hope that this will help Noah to make their dream come true!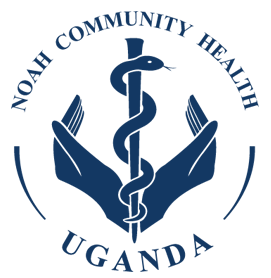 Check out on the projects page what we have done so far for Noah.